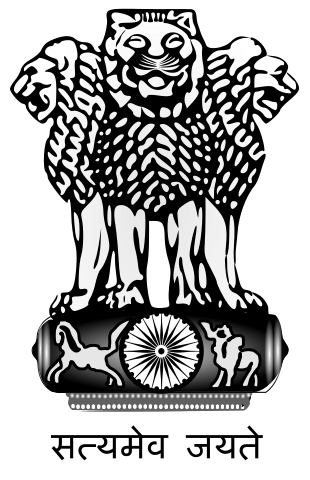 Shahid Matangini Hazra Government General Degree College For Women
Government of West Bengal, Affiliated to Vidyasagar University
Chakshrikrishnapur, Kulberia, P.O: Kulberia, Dist: Purba Medinipur, PIN: 721649
About the
Department
The Department of English at Shahid Matangini Hazra Govt. General Degree College for Women, established in the year 2015, is a sanctuary of enlightenment and literary exploration. The Department offers the coveted B.A. Honours (English) and B.A. General (English) courses, extending a gateway to the world of linguistic artistry and literary depth. In the English Department, the pedagogical journey transcends the confines of conventional lectures, blossoming into a vibrant tapestry of academic seminars and webinars that enrich the minds of our cherished students. A treasure trove of wisdom awaits within the department's library, where a plethora of textbooks and reference materials lie in wait, ready to be explored by eager minds.
Our core objective is not just to disseminate knowledge, but to nurture the multifaceted growth of our students' personalities, equipping them to confront the challenges of the future with confidence and grace. Our alumni stand as living testaments to this vision, having embarked on diverse paths. They have ascended to the heights of academia, becoming teachers and professors, ventured into the world of technology as data entry operators, crafted captivating content as content creators, and served the government as dedicated officers.
As our students bid adieu to these hallowed corridors, they carry with them not only the treasure trove of academic knowledge but also the invaluable soft skills imparted by our dedicated faculty. We do not merely impart education; we instil a profound love for literature in the hearts of our students, regardless of the language. We nurture sensitive souls who breathe the essence of humanity. In this department, we do not just teach; we inspire, enlighten, and shape futures, creating individuals who will forever be torchbearers of knowledge and empathy.
From the Desk of
HOD
Dear Students, Faculty, and Visitors,
It is my distinct pleasure to welcome you to the Department of English at Shahid Matangini Hazra Govt. General Degree College for Women. As the Head of this esteemed department, I am honoured to lead a community of dedicated educators and enthusiastic learners. Our department is not merely a place for academic pursuits; it is a vibrant hub where the world of literature, language, and critical thinking converges. We believe in the transformative power of language and literature to illuminate minds, broaden horizons, and empower individuals .Our journey is marked by excellence in teaching, a commitment to research, and a profound respect for the diverse voices that make up our academic tapestry. Here, we cherish the richness of literary traditions from around the globe and strive to instill in our students a deep appreciation for the written word.
As we navigate the ever-evolving landscape of education, we are dedicated to providing a nurturing environment that fosters intellectual growth, creativity, and the development of essential life skills. Our faculty members, who are not just educators but also mentors, are committed to guiding our students on their academic and personal journeys. Our students, the heart of our department, continue to inspire us with their curiosity and passion for English literature. They leave our institution not only with degrees but also with a broader worldview, stronger critical thinking skills, and a love for lifelong learning. In the spirit of academic rigor, we actively engage in research, organizing seminars, workshops, and participating in conferences to contribute to the scholarly discourse in our field. Our pursuit of knowledge is relentless, and we encourage our students to join us in this exciting journey of discovery.
At Shahid Matangini Hazra Govt. General Degree College for Women, we are more than just a department; we are a community of individuals united by a shared love for the English language and a commitment to excellence. Together, we aspire to create an educational experience that is transformative, inclusive, and empowering. I invite you to explore our department's website, learn about our programs, faculty, and research initiatives. Whether you are a prospective student, a current student, a fellow educator, or a curious visitor, we are excited to have you be a part of our vibrant academic community.
Thank you for your interest in the Department of English at our college. We look forward to embarking on this academic journey with you.
Warm regards,
Yasmin Chaudhuri
Head of the Department of English
Our
Staff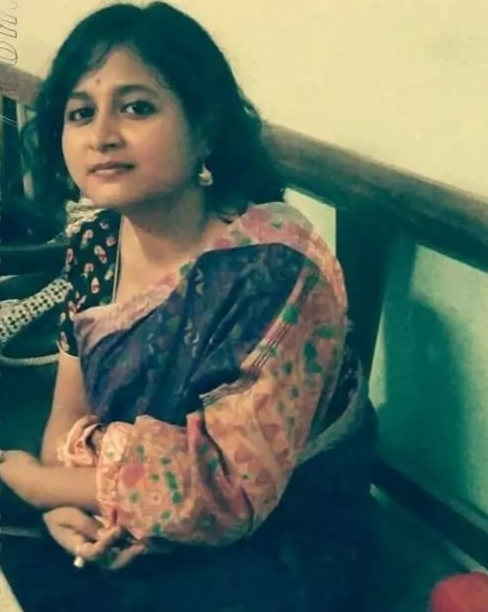 Aditi Jana
Assistant Professor
M.A., Ph.D.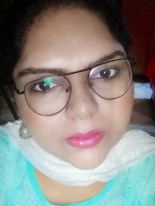 Yasmin Chaudhuri
Assistant Professor & HOD
M.A, B.Ed, MPhil, TESOL
Departmental
Notice Board
Activities
In the Department of English at Shahid Matangini Hazra Govt. College for Women, our students are not just learners but active participants in a vibrant and enriching academic and cultural ecosystem.
Department Seminars and Webinars: The Department of English organizes thought-provoking seminars and webinars, providing students with opportunities to engage with contemporary literary and linguistic discussions. These events foster intellectual growth and encourage students to explore new horizons within the realm of English studies.
Traditional Celebrations: We cherish our traditions and celebrate them with great enthusiasm. Farewell parties bid adieu to graduating students with heartfelt farewells, Teachers' Day is a special occasion to express gratitude to our dedicated educators, and Fresher's Welcome events warmly embrace new students into our college family. These celebrations not only create memorable experiences but also reinforce a sense of community and belonging.
In our commitment to holistic education, we believe that active participation in cultural activities, departmental events, and traditional celebrations enhances students' personal and intellectual development, making their college experience truly enriching and unforgettable.
Movie Screening in the Department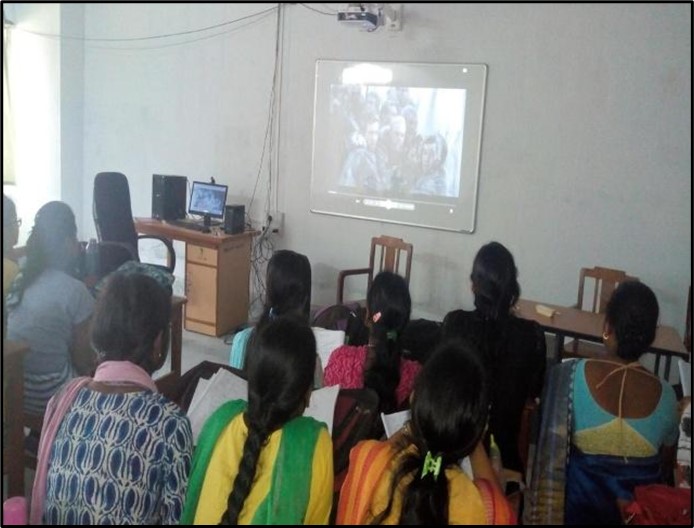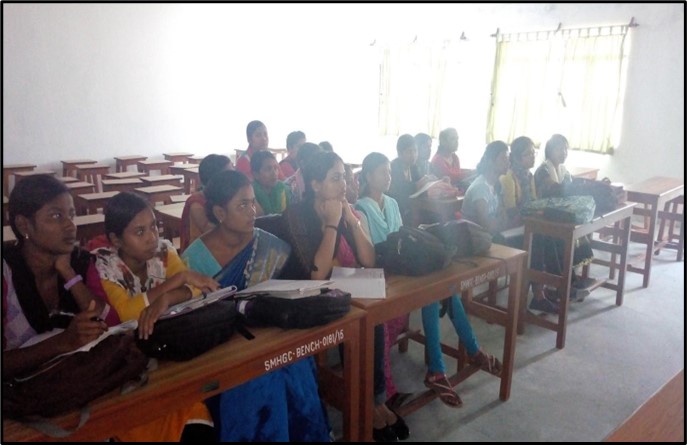 Department Students - Campus Cleaning Drive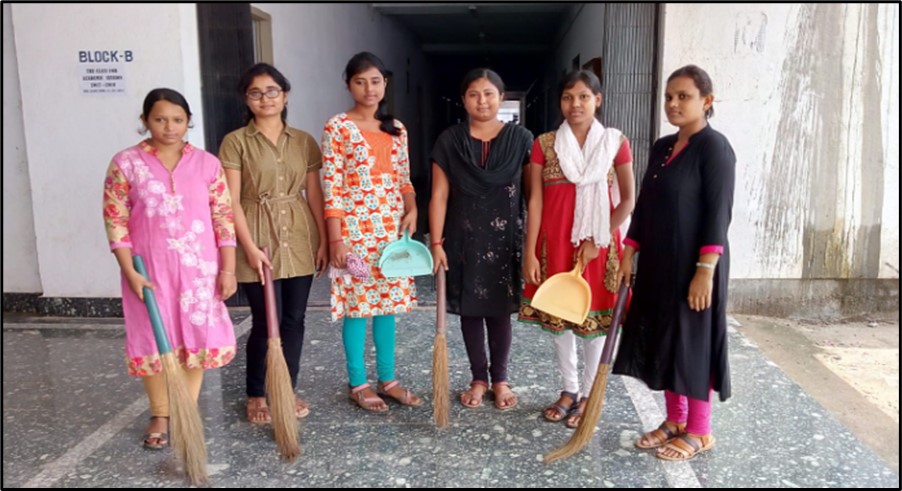 Departmental Wall Magazine- AEON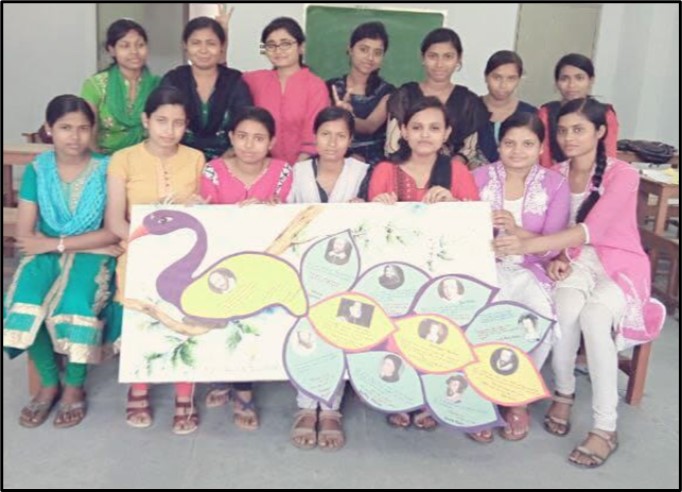 Webinars in the Department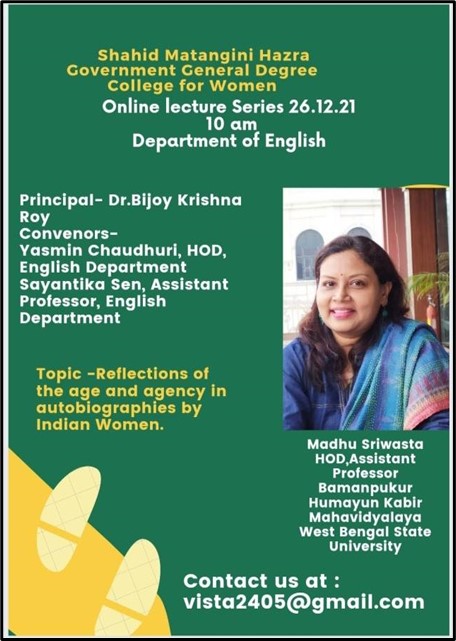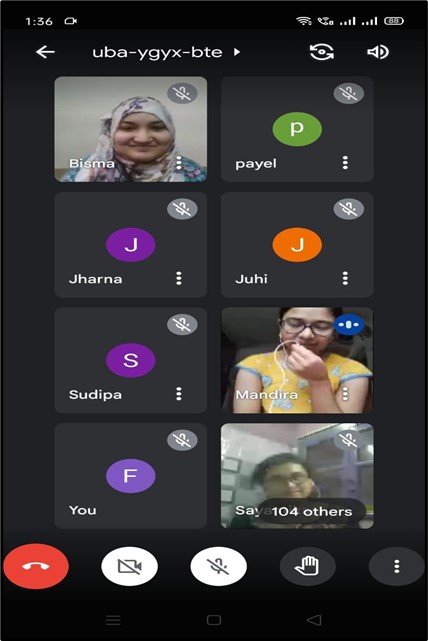 Farewell 2022
Teachers' Day 2022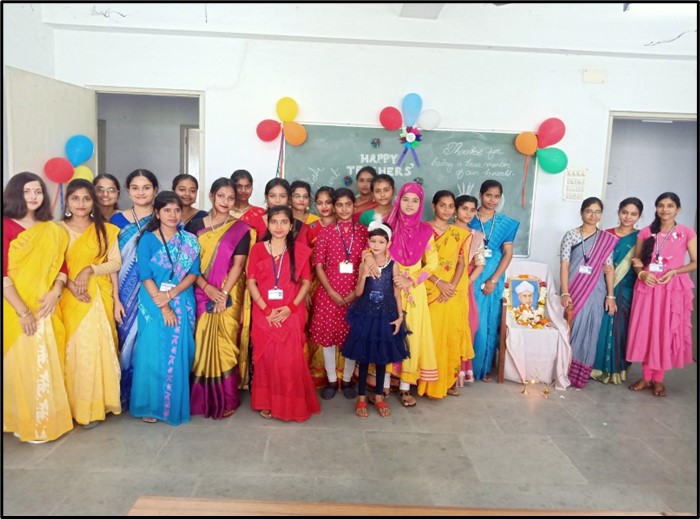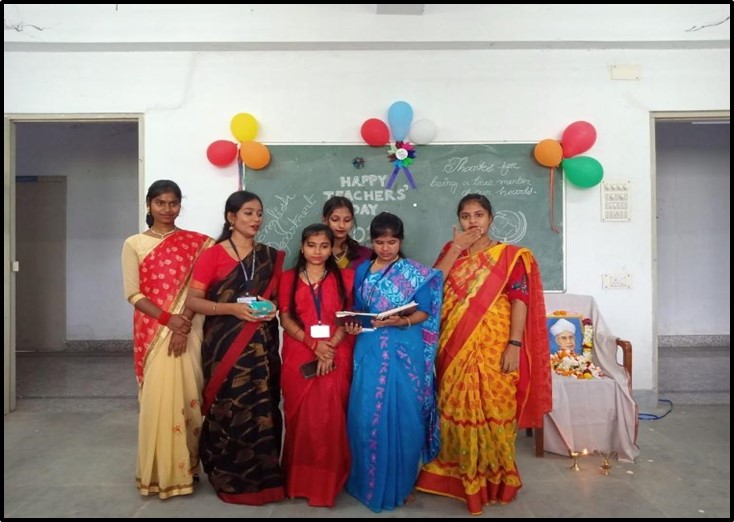 Courses
Seminars / Conferences /
Workshops / Events organized
| Sl.No. | Date | Title of Seminars / Workshops | Level | Type | Speakers | Duration | Download |
| --- | --- | --- | --- | --- | --- | --- | --- |
Gallery