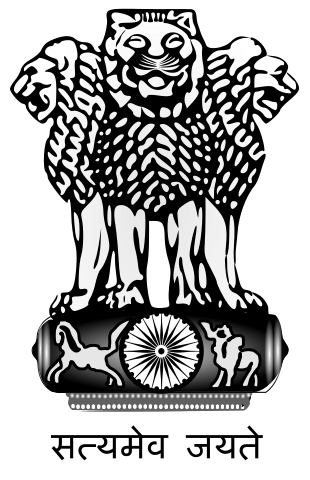 Shahid Matangini Hazra Government General Degree College For Women
Government of West Bengal, Affiliated to Vidyasagar University
Chakshrikrishnapur, Kulberia, P.O: Kulberia, Dist: Purba Medinipur, PIN: 721649
Introduction of the
Department
Shahid Matangini Hazra Government General Degree College for Women started its journey in 2015. From the beginning, the number of students in this department was attractive. With the sincere efforts of the teachers and students, we have been able to establish the department in the education map of the state despite various difficulties.
Students from different parts of Purba Medinipur are admitted here. Keeping in mind the socio-economic status of the students and the struggle of women to establish themselves in a patriarchal society, we try to give a different dimension to reading.
About the
Department
Our Department has played a significant role in the academic as well as cultural field of our college. There are only two faculty in dept.
We want students to be prepared for life through spontaneous, human interaction. Discussion cycles are held at regular intervals for the purpose of self-reliance. The famous poet-writer-thinkers convey their precious thought with the students through special lectures.
Girls find the taste of emancipation through various cultural events. They take part in college magazine 'Srijani' as well as departmental wall magazine.
Apart from making amazing results in the University examination, the sincere presence of the students in various social activities is also worth noting. The triumph of the department is moving forward with the love of Bengali language and literature.
From the Desk of
HOD
Our existence is shaped by language. So our department has different importance. Bengali is very popular subject among the students. Every year highest number of students apply for Honours and General Course. We are conscious about our duty and try as best we can. We organize different types of programs besides classroom teaching.
Since first week of June 2022, I have been working as HOD. My Colleague Subrata Das is very supportive and enthusiastic. From 7th to 24th June, 2023, we have organized a special lecture series entitled 'Bangla Sahitya : Bahumatrik Parjalochona'. Eminent Professors have delivered their views about different topics. Attendance of the student in online platform has overwhelmed us.
The scarcity of faculty is no doubt a great issue. But we try to overcome this by giving the students sufficient books and study materials and taking special classes.
We inspire students to take part in various cultural activities. Every year we organize International Language Day, International Women's Day, Rabindra Jayanti, Basanta Utsav etc.
Hope our department will carry forward its journey with joy and prosperity.
Our
Staff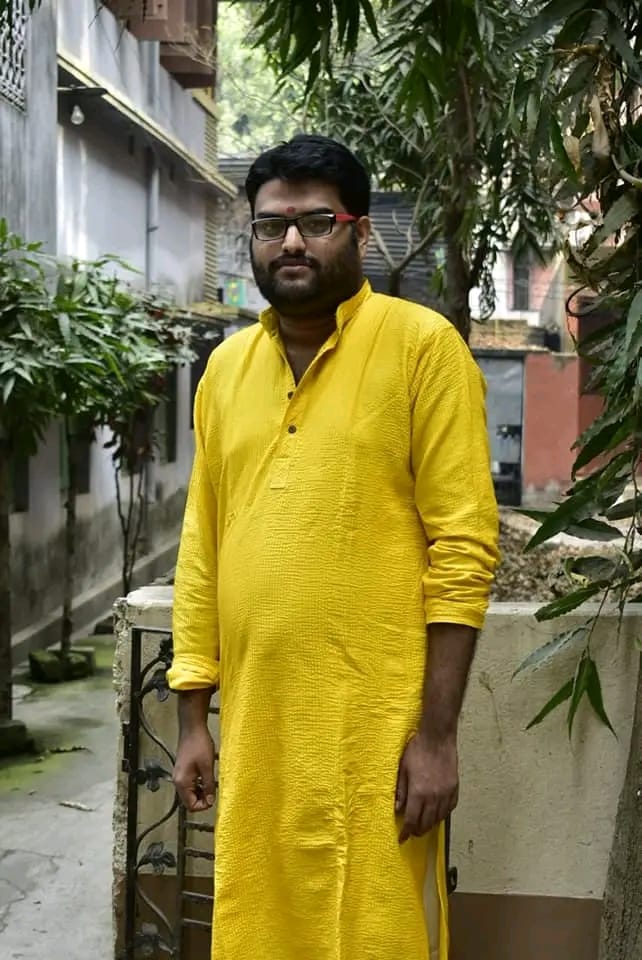 Debayan Chaudhuri
Assistant Professor & HOD
M.A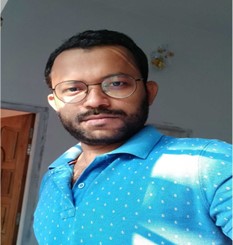 Subrata Das
Assistant Professor
M. A, M. Phil
Departmental
Notice Board
Activities
Amar Akushe Poster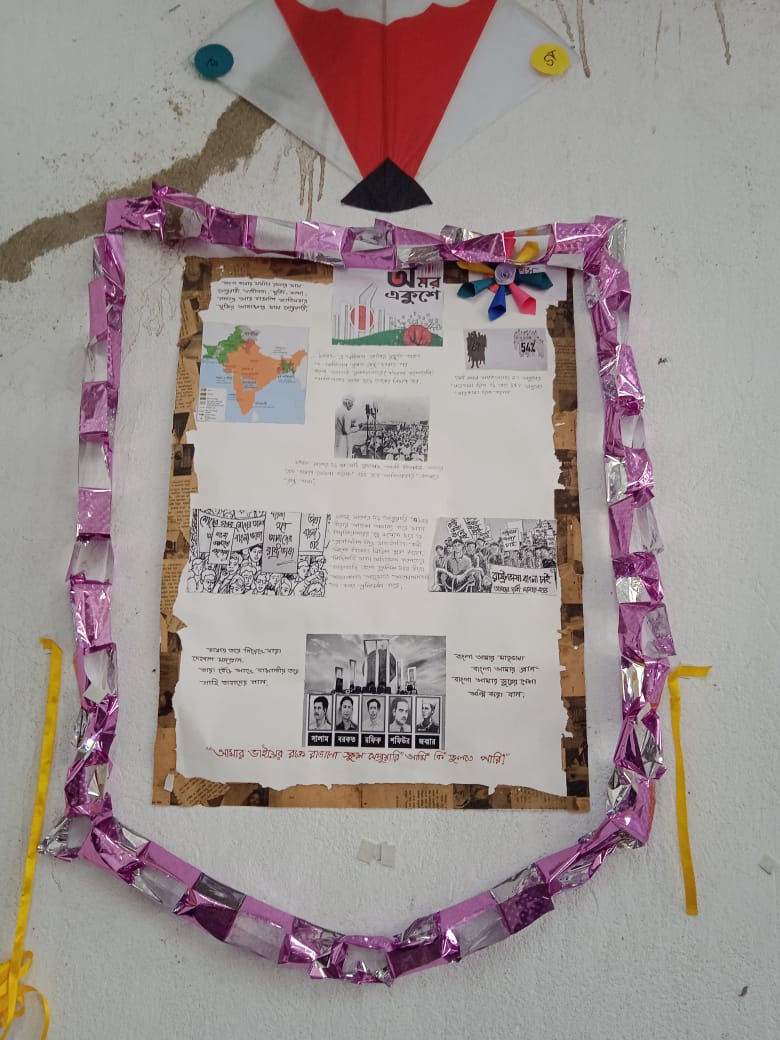 আন্তর্জাতিক মাতৃভাষা দিবস ২০২২,২৩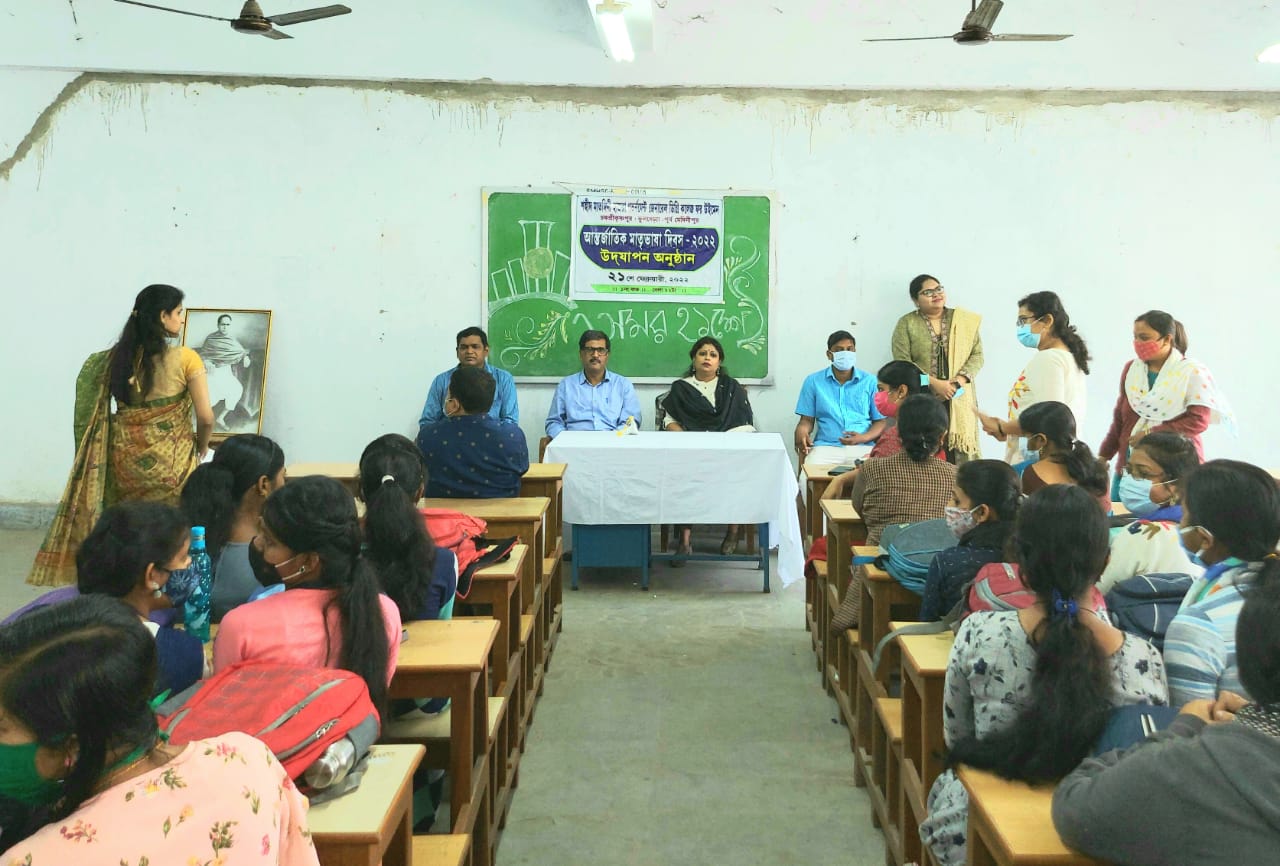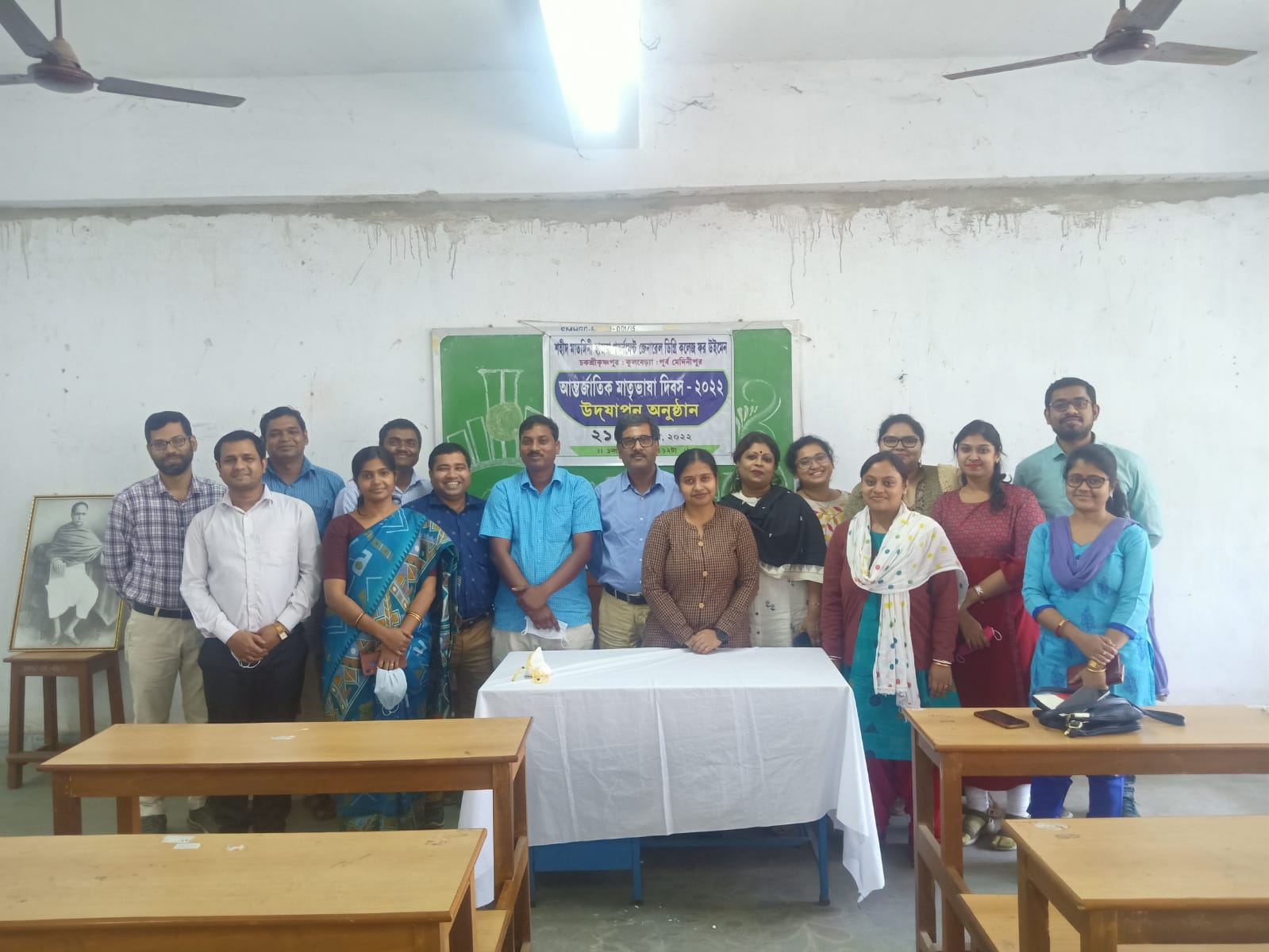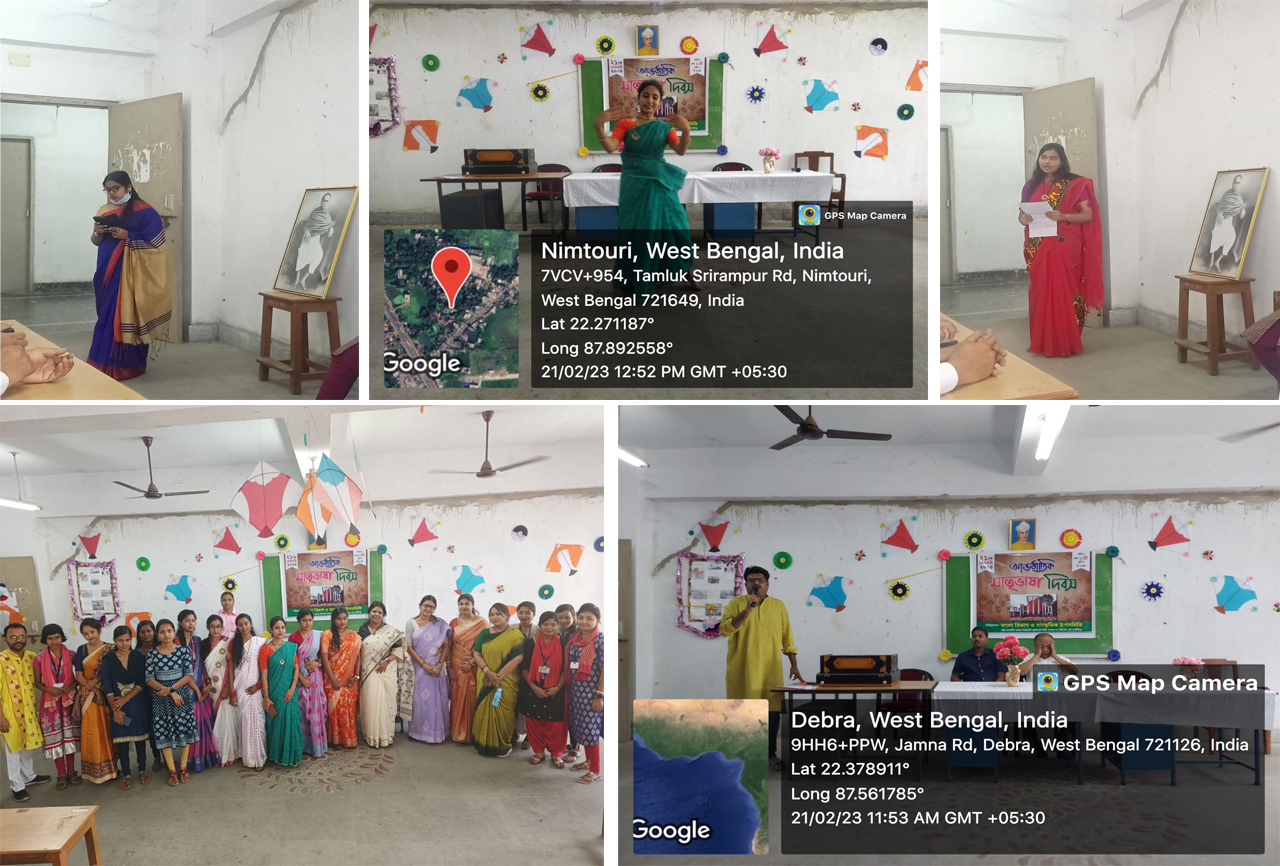 ছাত্রীদের বিদায় সম্বর্ধনা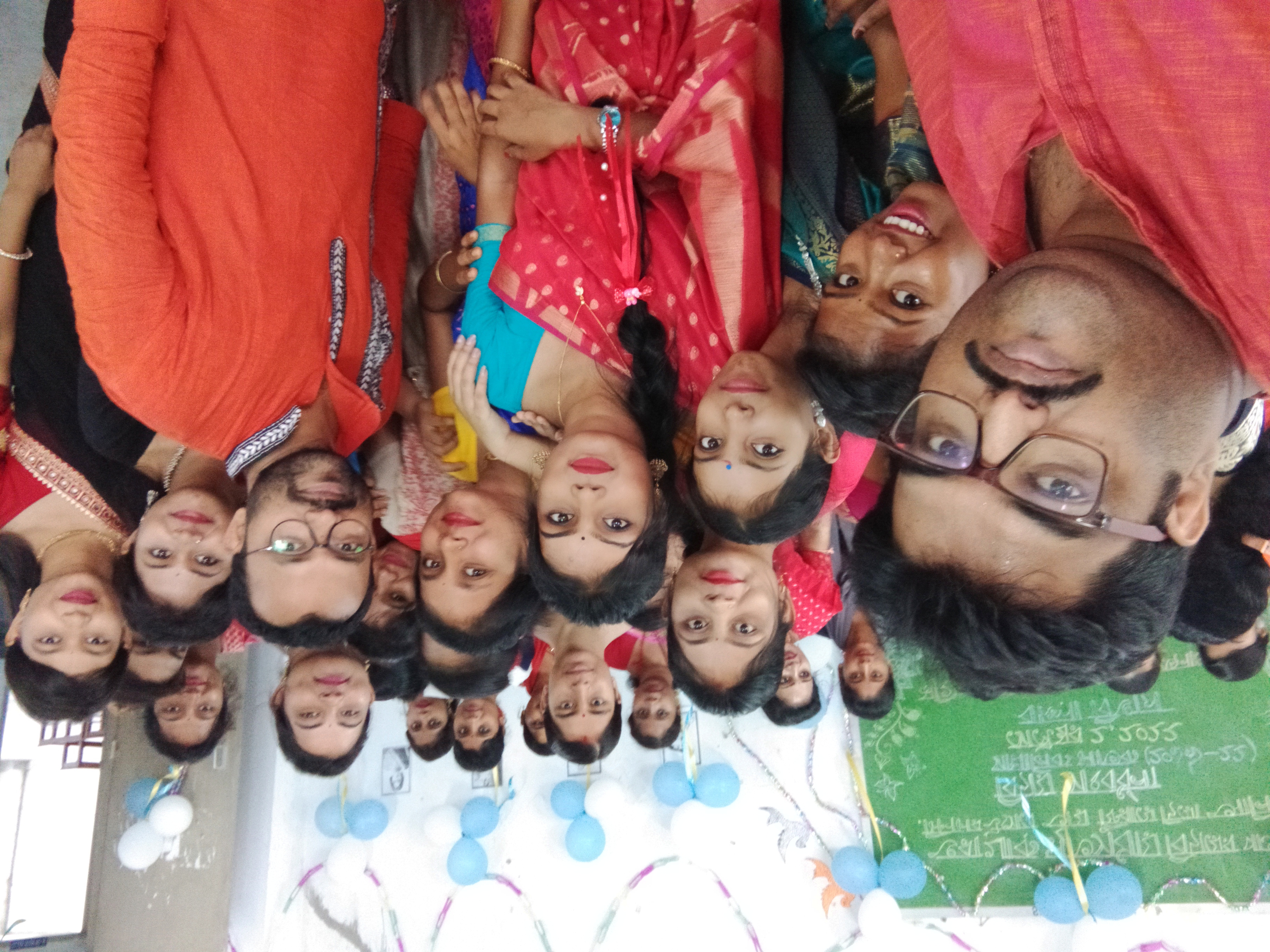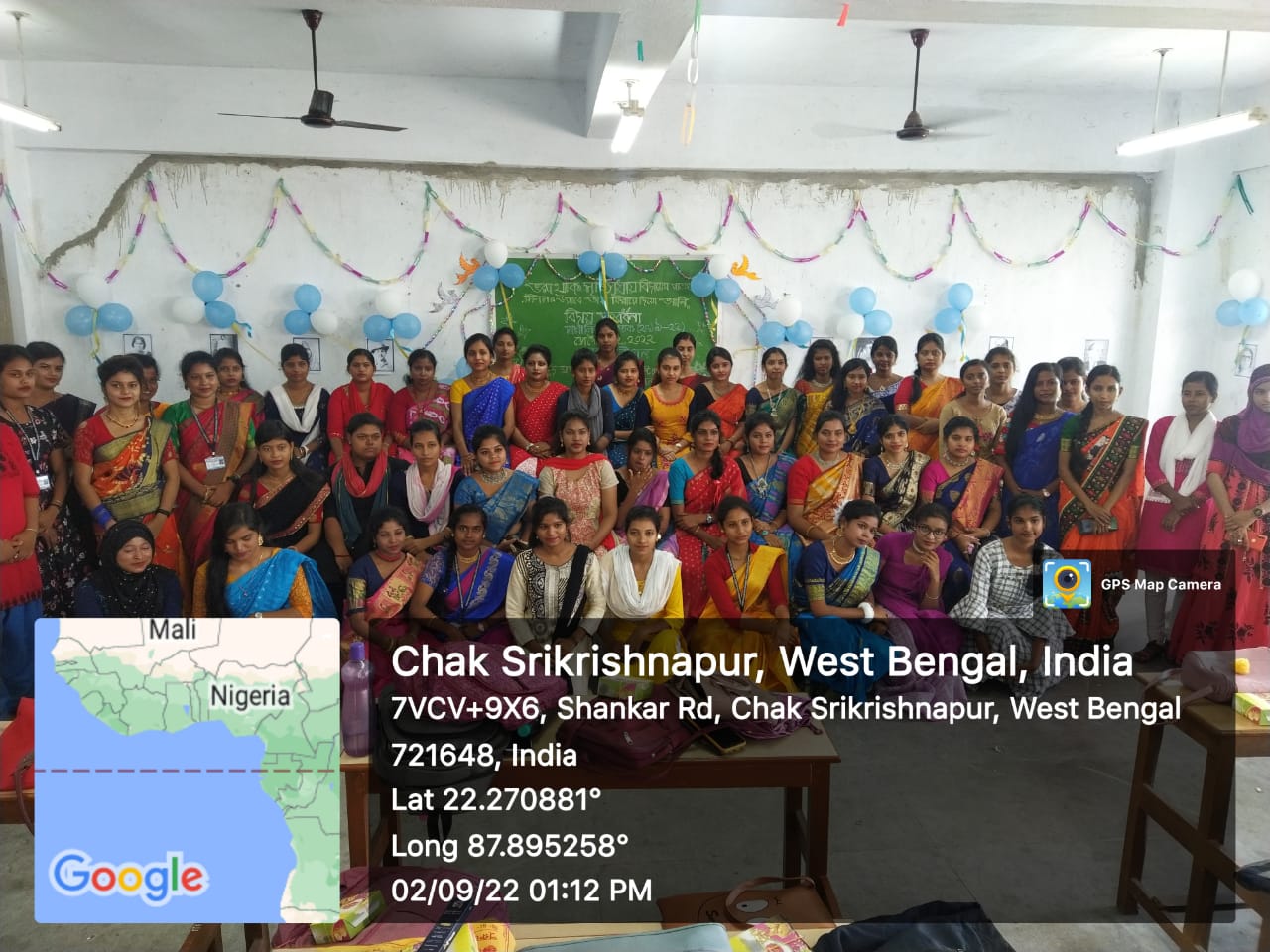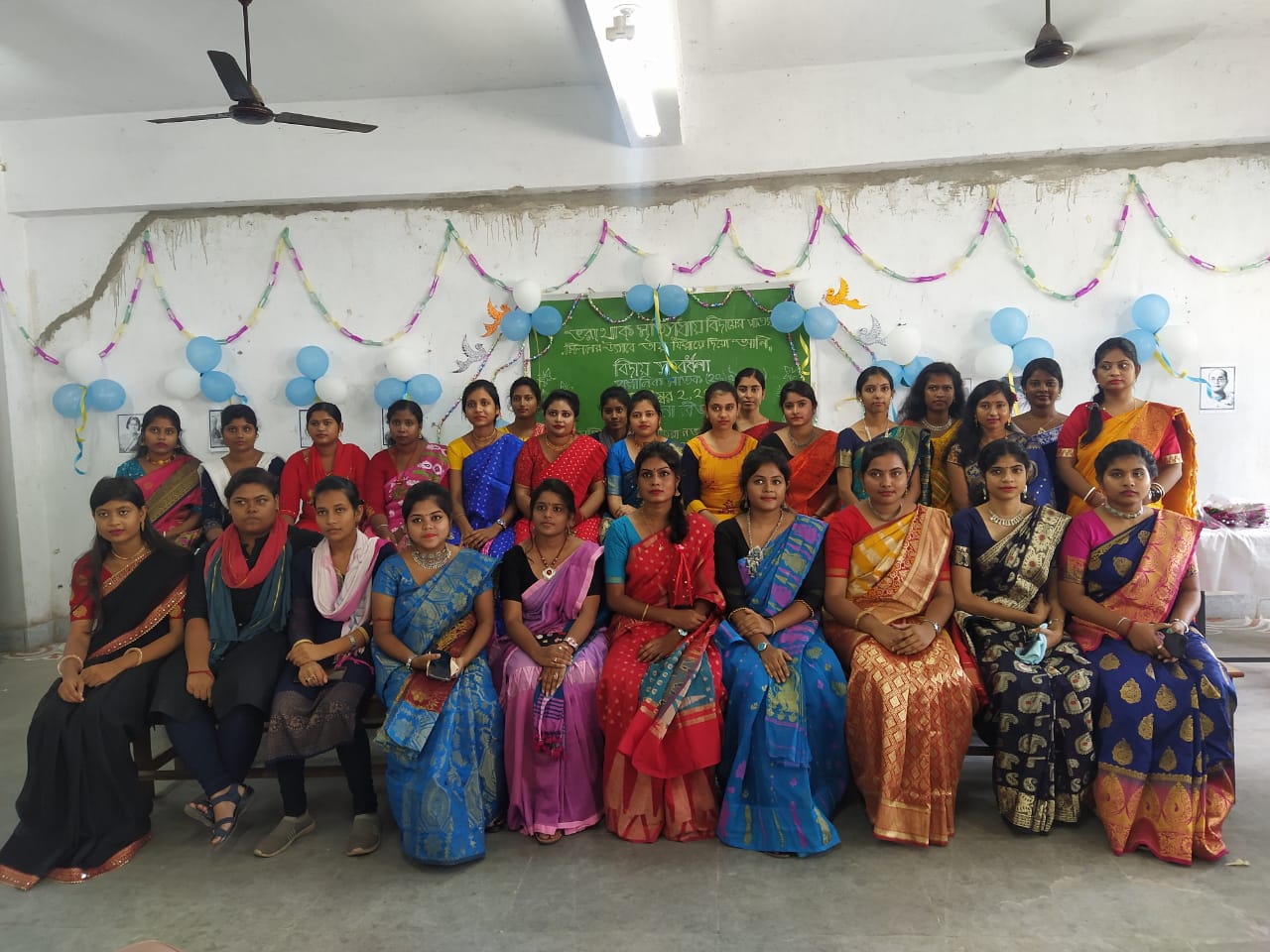 নারী দিবস উদযাপন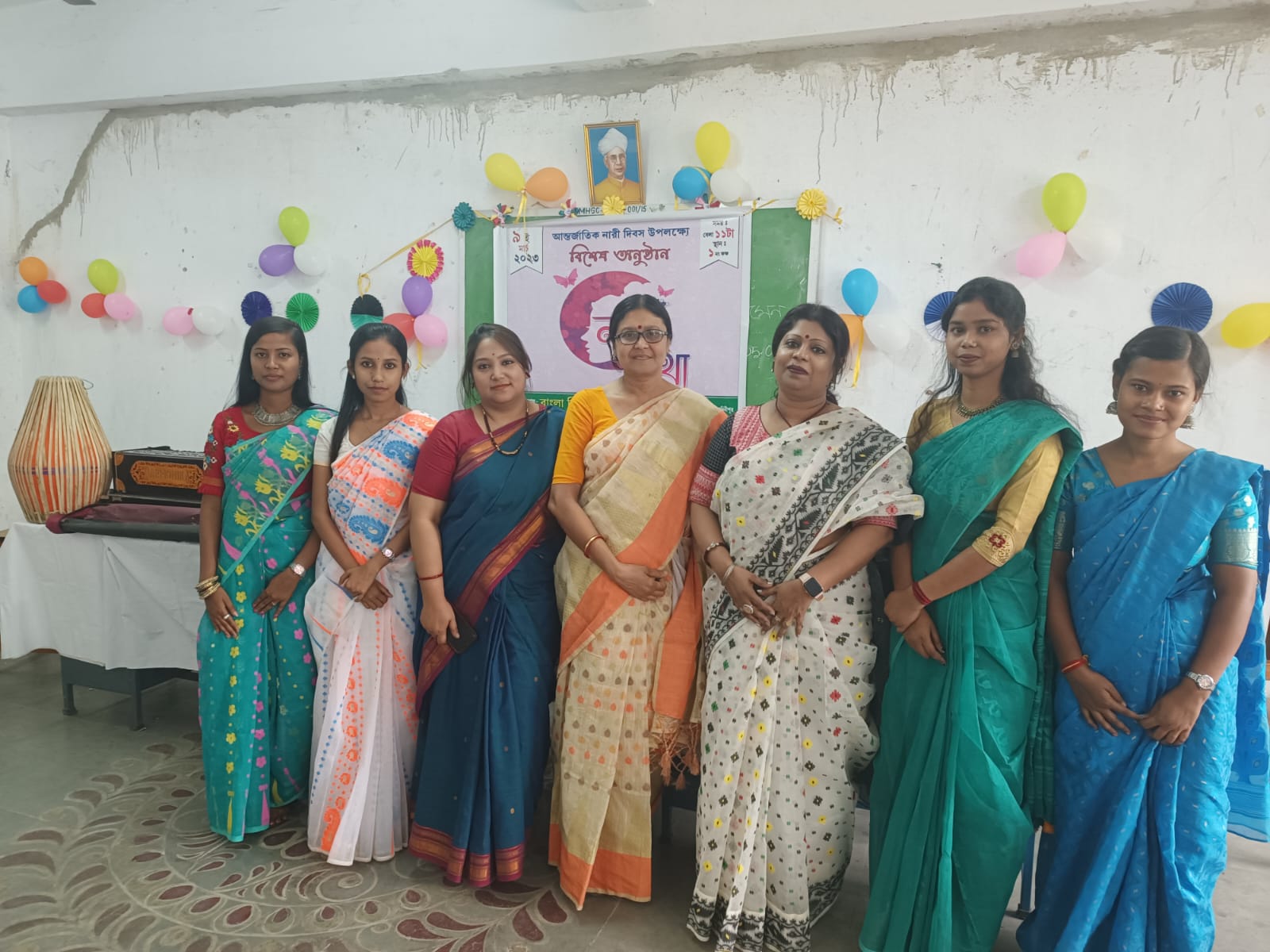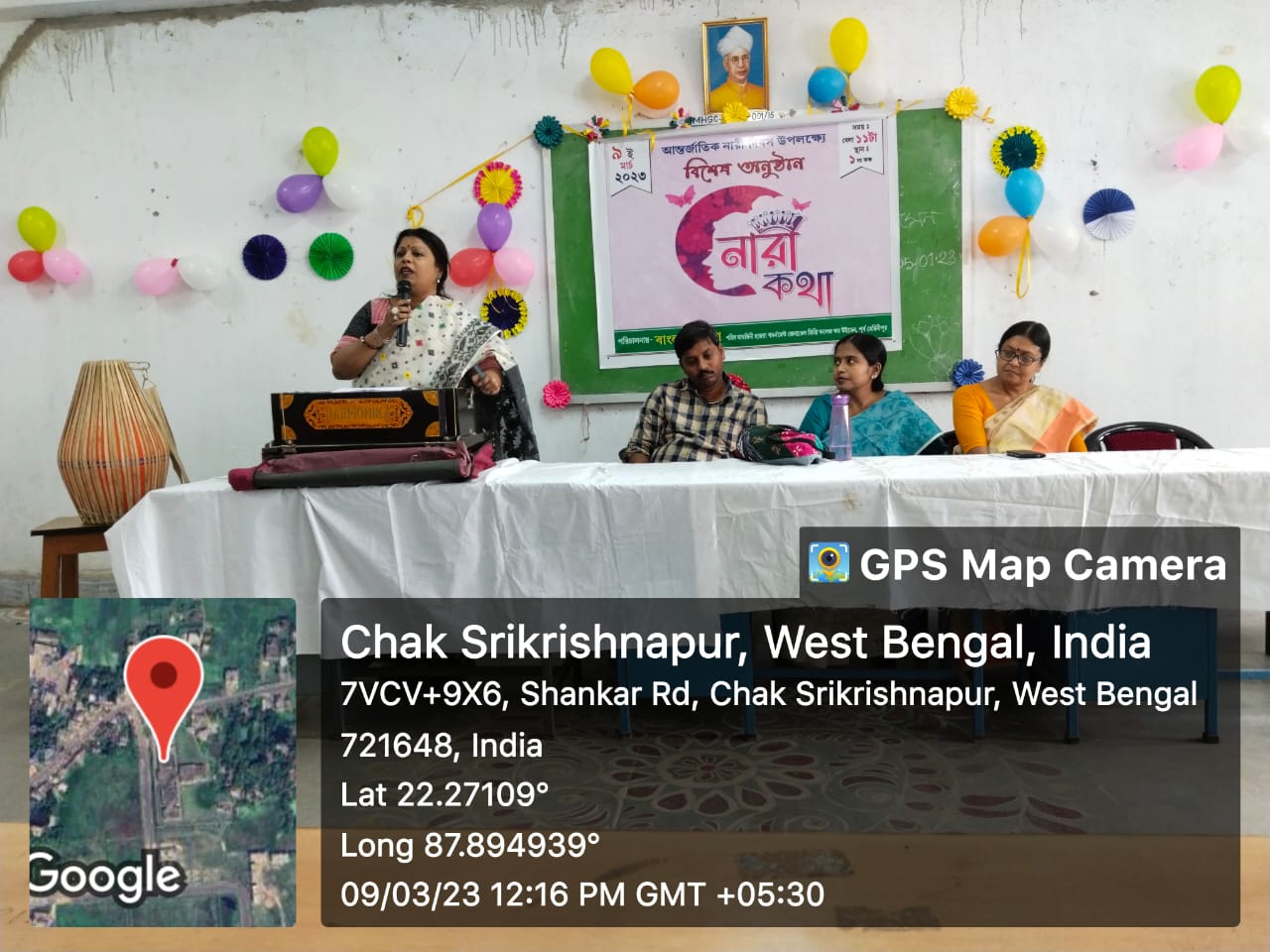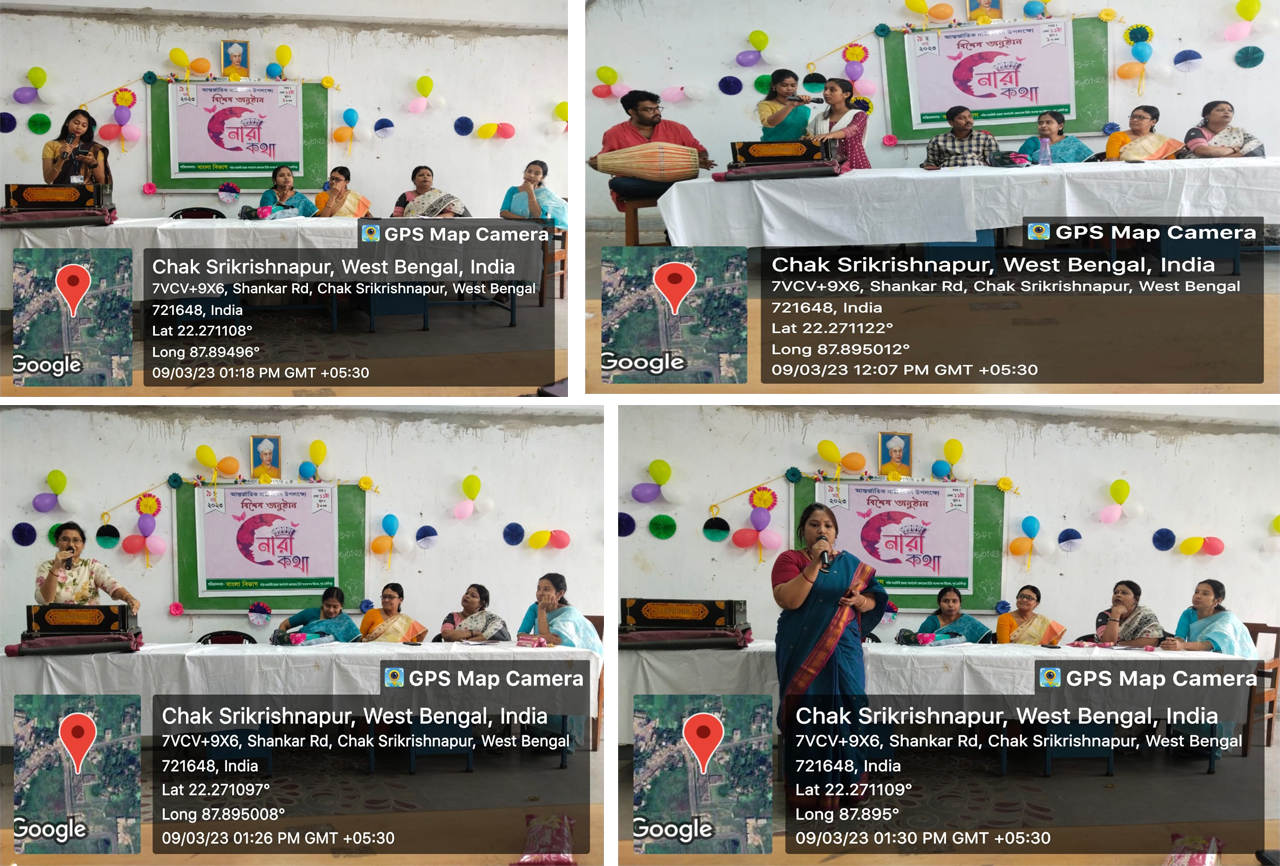 বিদায় সম্বর্ধনা দেবপ্রিয় ভট্টাচার্য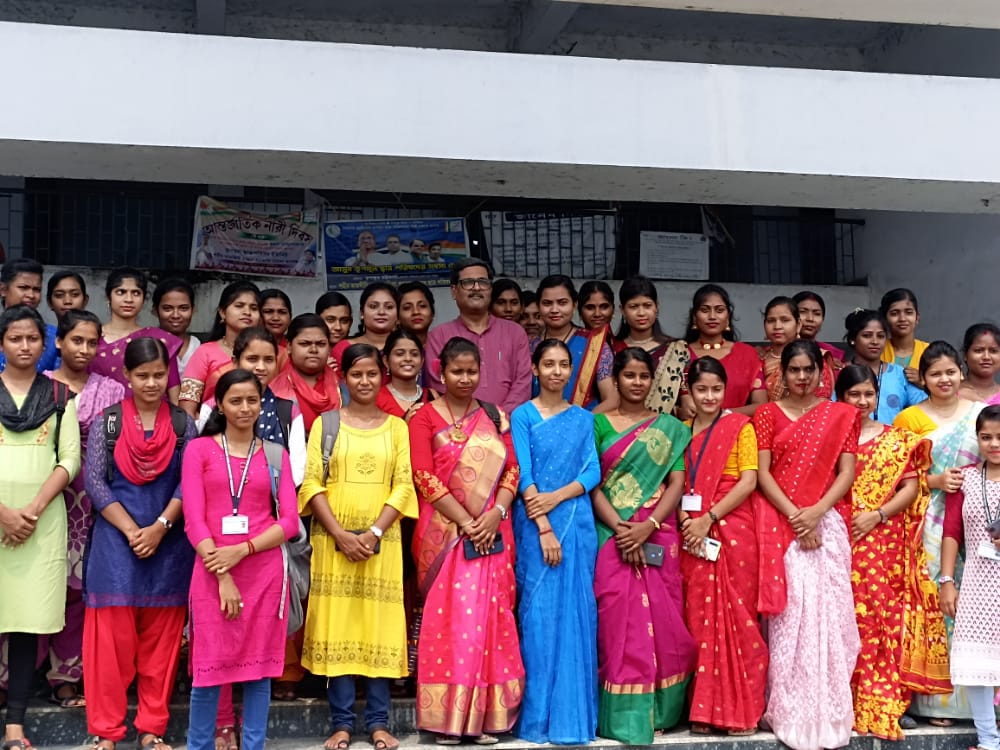 Courses
Seminars / Conferences /
Workshops / Events organized
| Sl.No. | Date | Title of Seminars / Workshops | Level | Type | Speakers | Duration | Download |
| --- | --- | --- | --- | --- | --- | --- | --- |